Run the Railway Game (Live Now!)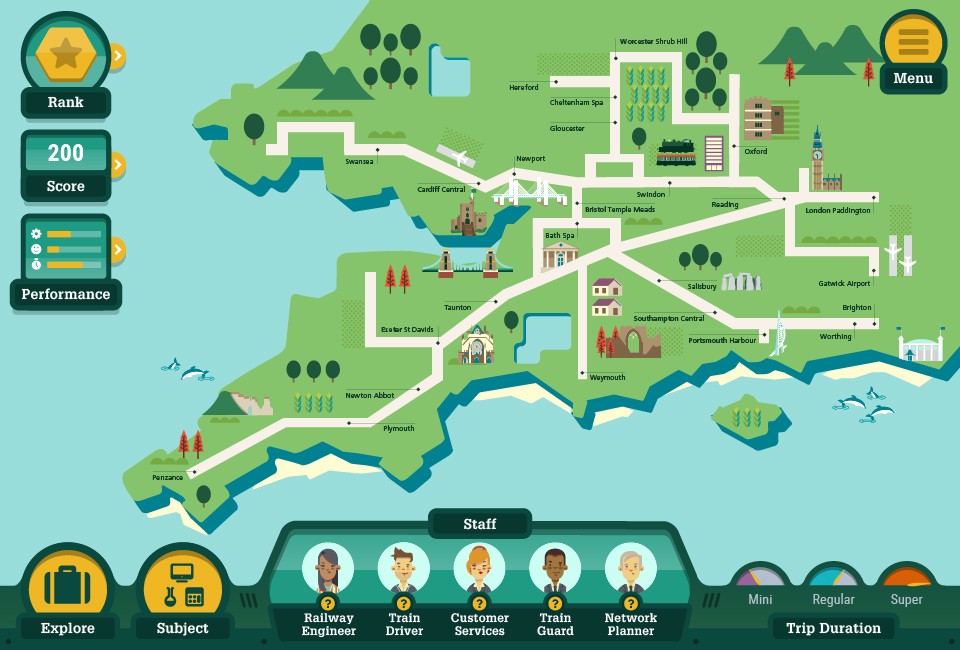 Tickets at the ready for the Run the Railway game!
This exciting digital game will get you running the Great Western Railway network, completing challenges to earn points and learning about the railway along the way. Use your skills (with help from the railway staff) to move up the levels and keep the railway running smoothly.
Top tip: if the game appears too small, don't forget you can zoom-in until it fits the screen.