Run the Railway (Live Now!)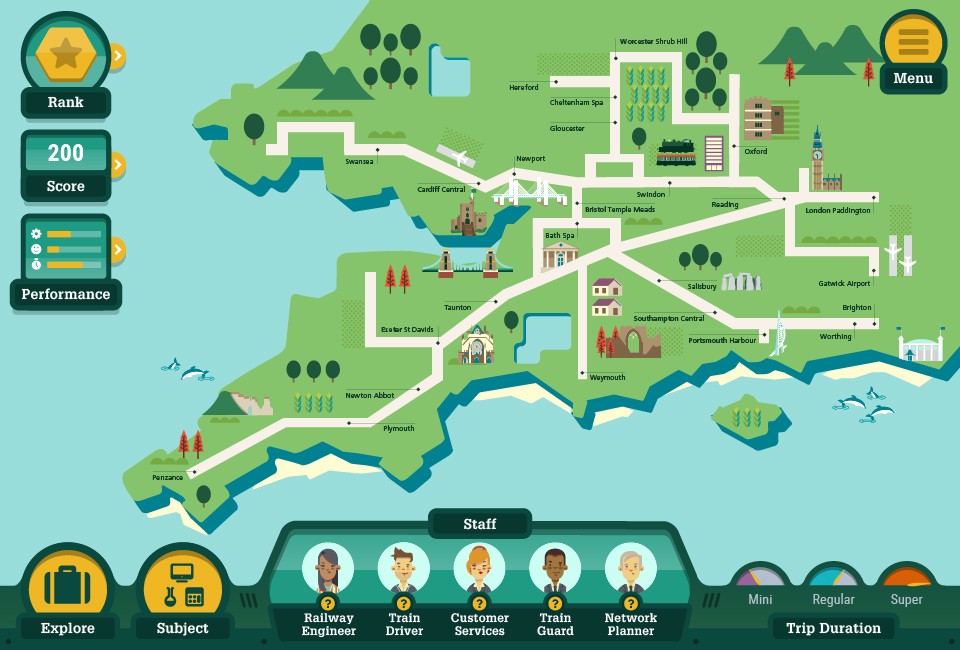 Tickets at the ready for the Run the Railway game!
This exciting digital game tasks players with running the Great Western network, completing challenges to earn points and learning about the railway along the way.
Designed to be played both at school and at home by children aged 9-11, this is a fun education game that builds their skills in science, maths and technology whilst also inspiring them about what the area has to offer.
Tip: if the game appears too small, don't forget you can zoom-in by pressing Ctrl and + until it fits the screen.